Print / Apps
Fall 2012
featuring Jeff Linett.
MAMi Magazine Merlin Castell Issue
Summer 2012 featuring Eric Ouaknine
206 PAGES OF SOLID ART PHOTOGRAPHY AND ILLUSTRATION! MAMi Magazine Summer 2012 Issue featuring CYRIL LAGEL, ERIC OUAKNINE, NINA PAK, ARTIST WAREHOUSE, PAOLO PRISCO, CALVIN CHILDS, ISA SILVA, GREGORY MAXX, ZAKIYAH CALDWELL photographers from NY, Paris, LA, Philly, Mia.. JAPAN.. Liza from The Oval Company stops by, Marie Woods does her makeup thing.. Sunil P Narayan has some exquisite poetry.. Giouy has a lot of fashion news.. Health Tips…
Spring 2012
MAMi is fashion music lifestyle luxury travel health and beauty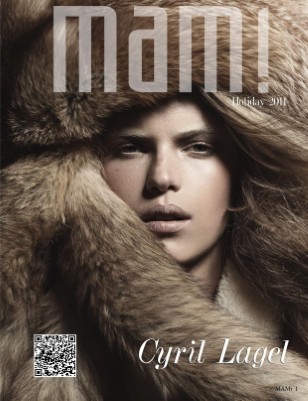 Show PreviewFacebook Twitter Email Get LinkMeleni Smith, Chanel Nicole, The Artist Warehouse, Stephanie Burkhalter, Nina Pak, Cyril Lagel, Paolo Prisco, Viktorija Pashuta, Devon Walls, Ondre Hunt
Fall 2011 Lil Mama!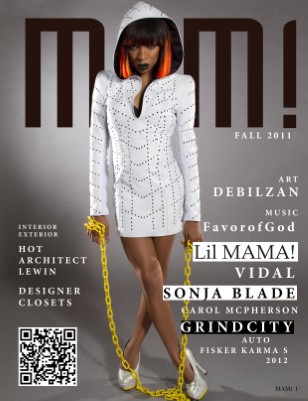 MAMi Magazine Fall 2011 ft estelle, fisker karma s 2011, lil mama, sonja blade, stephen eastwood, vidal, viktorija pashuta, william debilzan
for the moment browse through our 3rd party print and app services.
What We Do.
CONTENTGEORGE JOHNSON PG 10 ISA SILVA PG 18PAOLO PRISCO PG 26ERIC OUAKNINE PG 38A LADY NAMED PEARL PG 48T LA'NIECE PG 54FEATUREHOPE DWORACZYK PG 66BELLA THORNE PG 72NATALIE PG 80SAMANTHA DODSON PG 92YVETTE GONZALEZ – NACER PG 94TOYSMASERATI GRAN TURISMO MC STRADALE PG 102JILLIAN LAUREN PG 108MUSICJAKE B PG 110POETICALLY CONTAGIOUS PG 116TRAVELMADLY LIVING PG 122BOA VISTA PG 126JOSETTE COUTURE PG…
MAMi Magazine Issue 14:
Fashion Music.. the whole 9..MUSIC Sonja Blade – The Anti-Barbie Barbie's New Face – Nicky Minaj FASHION ART Eric Ouaknine "Antartica" Paolo Prisco "Big MixMatch" Victorija Pashuta "Uliana" Ernest Collins "Spring Beauty" "Metamorphosis" Kamile Kuntz Sari by Annaporna Ayyagari Claudiae/Aguaclara/Unique Vintage
MAMi Magazine Issue 14.1:
Nicky Minaj Cover
MAMi Magazine Issue 14.4:
Previous Issues
eMag 12
eMag 11
| | |
| --- | --- |
| | issue #10 |
| | issue #9 |
| | issue #8 |
| | issue #7 |
| | issue #6 |
| | issue #5 |
| | issue #4 |
| | issue #3[not in eMag format] |
| | issue #2[not in eMag format] |
| | issue #1[not in eMag format] |